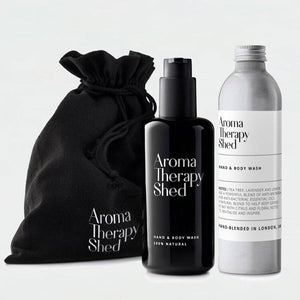 Blend #42 Wash Gift Bag - Antibacterial
200ml Miron Glass bottle empty
200ml Refill filled with blend #42 hand wash
Gift Bag 

NATURAL ALCOHOL FREE HAND SANITISING WASH & LOTION
TEA TREE/LAVENDER/LEMON

This alcohol free wash is especially for people who find alcohol dries and irritates their skin especially with increased usage. The natural base is infused with a power blend of the great antimicrobial and antiseptic essential oils; tea tree, lavender and lemon. The range is natural, free of harmful chemicals and gentle on the skin. 

200ml Miron Glass bottle gift set and blend #42 antibacterial wash refill.