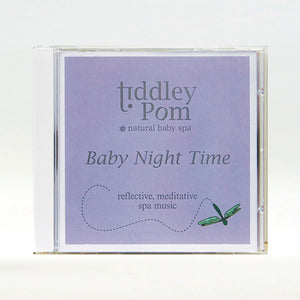 When the art of massage, the calming scent of Tiddley Pom essential oils and the beautiful music of Icelandic composer and guitarist, Fridrik Karlsson are all brought together, a feeling of well being is assured.
These four tracks create the ideal ambience for a mother to bond with her baby, the music perfectly complementing the small soft movements of massage. Relax and let the music work its restorative magic.
Duration of one hour.